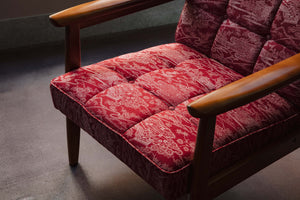 Tokyo Lounge
The Ichijiku Gallery is Ichijiku's flagship, where you can explore our entire fabric collection, as well as examples of ready to wear Kimono Bespoke apparel and accessories.
FAQ
Reserve your exclusive shopping experience at the Ichijiku Gallery in Shibuya with up to 5 guests.
Are you 18 years old or over? Are you able to devote at least 2 hours time to your visit with us?