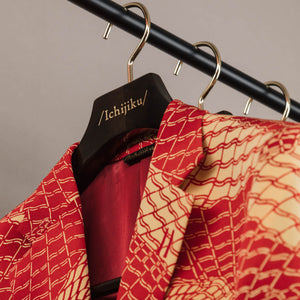 Our Story
Just like the kimonos which inspire us, Ichijiku pieces are designed to be cherished for generations.
Ichijiku envisions a world where kindness is valued over anything else—a world free of gender norms, abuse, and destruction. It is a world where cultures are appreciated, rather than appropriated. Finally, it is a world where fashion and art intersect, resulting in garments that carry memories from the past, and create new memories for the future.
While other luxury houses are busy putting on fashion shows to convince you to throw away what you bought last season, we're creating pieces you're never going to want to take off.